As of 1 July 2023, the government has introduced new pension rules. Your pension scheme will change as a result of these new rules, which will come into effect 1 January 2028 at the latest. IFF (the employer), the unions (social partners) and the Works Council will make agreements about the new pension scheme. The pension fund is not responsible for the agreements about this new scheme, but will be kept up-to-date so we can prepare for it. We would like to know what you think about investing and the related risks for your pension, so we can take this into account in our preparation for the new pension scheme.
When will the changes impact me and what can I do?
The new pension scheme must take effect on 1 January 2028 at the latest. That still seems far away, but in the meantime we are already preparing for the new rules. That includes making choices. One of those choices, is how we invest the pension contribution in the future. You can help us make this choice. We would like to know your view on investing and the related risks.
An investment policy that suits your preferences
Every month, the contributions for your pension are paid. These contributions alone are not sufficient to pay for all pensions and to retain their value. This is why we invest these contributions. That way we can achieve investment returns to the pay pension benefits. As you know, investing involves risks. We want to take the preferences of our members into account as much as possible in our investment choices. That is why we are asking you and your (former) colleagues about your preferences.
You will receive an invitation on your (digital) doormat!
You can participate in the survey by completing a digital questionnaire. It is important that many members complete the questionnaire, so we can align our policy with the preferences of our members, including you. Participating will only take you 10 minutes. Around 22 august you will receive an invitation from research agency Ipsos on your (digital) doormat with a link to participate in the survey. You have until 17 september 2023 to complete the survey.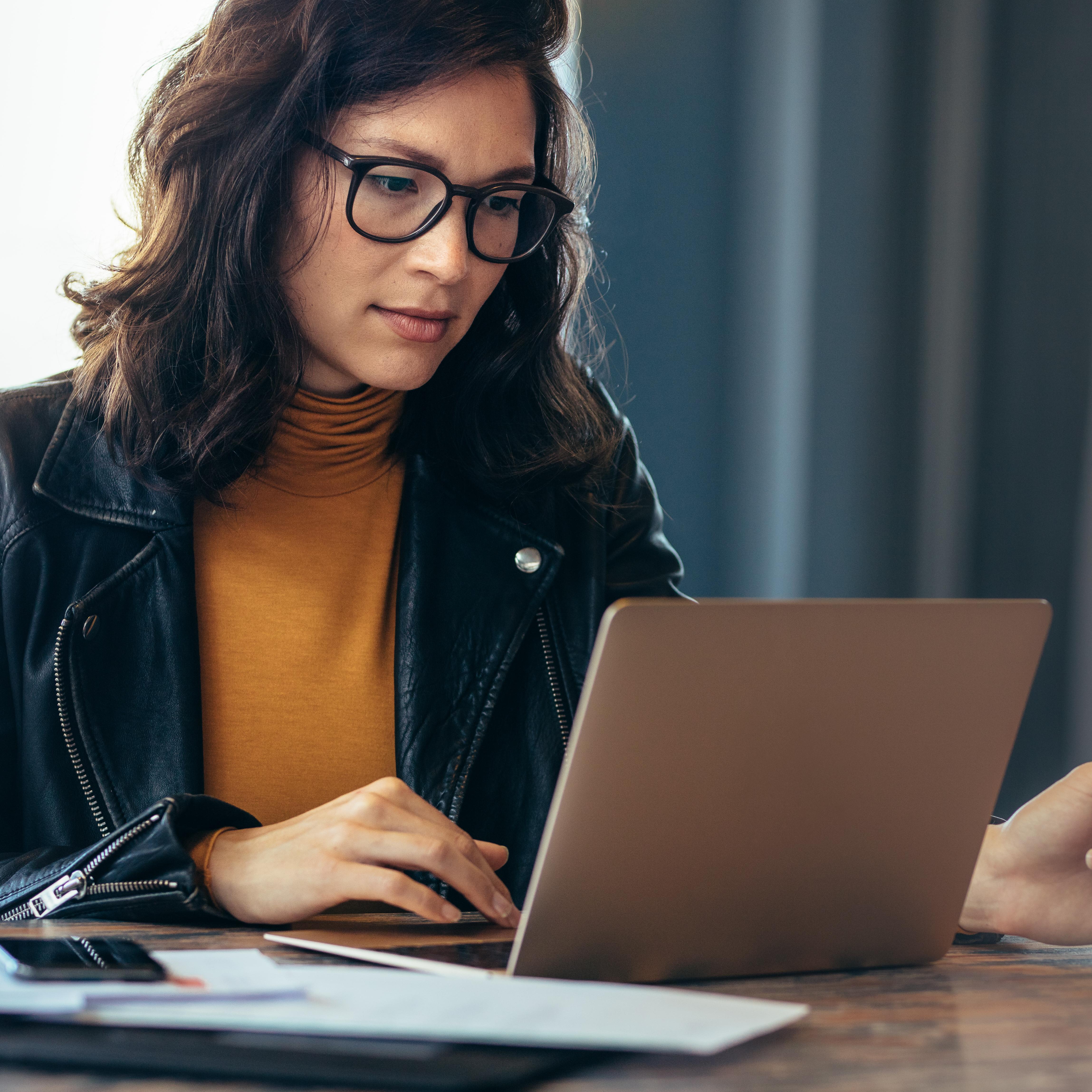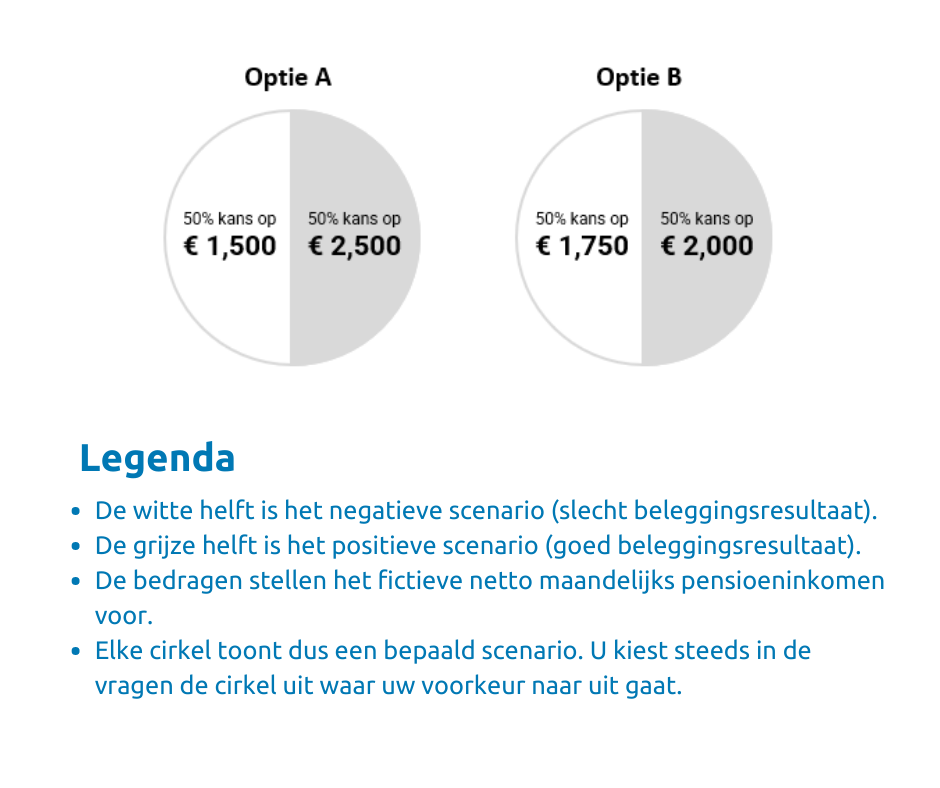 Frequently asked questions about the survey
Can I complete the survey incorrectly?
No, there are no right or wrong answers. You indicate your personal preferences in the survey.
How do the questions with the risk attitude circles work?
The survey contains questions with circles. This is an approved research method by the AFM (the regulator) and allows us to measure your risk preferences in the most neutral way possible. We can imagine that you have not seen such questions before. We also think it is important that you understand the question properly. Please find an explanation about the structure of the circles in the following image. 
What if I don't know anything about investing?
Even if you don't know much about investing, you can participate in the survey. Each question is carefully introduced in the questionnaire. Do you want to know more about investing? Please find more information on our website .
Do you have any further questions? Please feel free to contact us, we are happy to help you. Our contact details can be found at the bottom of this page.
The survey is anonymous
Independent research agency Ipsos carries out the research for us. Your answers will be processed anonymously and can therefore not be traced back to you.
Your data is safe
To guarantee the security and confidentiality of your data, we have concluded a processing agreement with Ipsos. In our privacy statement  you will find more information about how we handle your personal data.
Do you have any questions?
Do you have questions or want more information?